Dhavala Infotech is the sole authorized distributor of the products of Fellowes, Avanti and Antiva all over India.
Our Products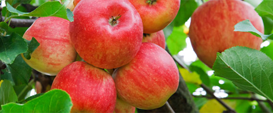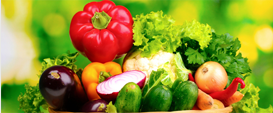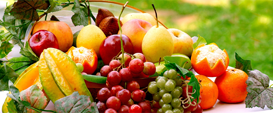 Fellowes Brands provides home, workplace and mobile technology solutions for a world with an ever-changing need for innovation. Fellowes Brands strives to deliver best-in- class quality and performance in records storage solutions, business machines, workspace management products, air purification and mobile technology accessories. With a commitment to bring value to the workplace from the corporate office to the home office, Fellowes Brands introduces new ideas that evolve to meet the needs of an ever-changing world. Fellowes offers a wide spectrum of work solution products to innovative workspace management products that maximize productivity and performance ranging from business machines which includes:-
Shredders - Fellowes paper shredders are your first line of defence against document- based identity theft. Our machines are built for durability and performance, and include innovative features to meet your document shredding needs.
Household - When it comes to the best paper shredder for individual users at home, Fellowes offers reliable, long lasting identity theft prevention.
Small Office/Home Office - The best shredder for any small office or home office includes powerful paper jam prevention, safety features and quiet shredder performance.
Commercial - Large offices need heavy duty paper shredders to meet large volume document shredding with multiple users.
Auto Feed - Make document shredding more productive and convenient with Fellowes automatic paper shredders.
Government Approved - Because every government office shredder needs to be TAA compliant, Fellowes offers paper shredders to meet these strict government standards.
Air Purifiers - Improve your indoor home and office air quality with Fellowes Air Purifiers which safely removes 99.97% of airborne particles as small as 0.3 microns. Fellowes Air Purifiers products are designed to capture the unique air quality issues and purify the air so that you can breathe safely.
Binding Machines - How you present yourself says a lot about you—so naturally you want to showcase your work in the best possible way. A Fellowes binding system gives your documents a finished, professional look.
Laminators - Fellowes laminators are designed to produce high quality laminating results, perfect for educational or professional documents. Whether you need a personal laminating machine for home projects, classroom learning aids, or a professional laminating machine for the office, Fellowes laminators feature fast and easy operation, high performance features and quality design.
Cutters And Trimmers - A paper trimmer or cutter enables the user to accurately trim and cut large amounts of paper in one pass and can be used to make precise cuts to shape or divide documents or projects. Website Enquiry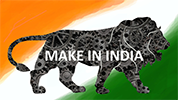 Avanti Brand provides equipment catering to Modern Offices, Small Office, Home Offices & for personal use. With an extensive range of products for the Office, we offer a one stop solution for your every day orders. The range is updated regularly to ensure we bring you the latest office products at competitive pricing. Our best range offers value for money and a no quibble guarantee ensuring you get a low price on a quality office product. Office machines are essential tools for the busy workplace. The right machines will ensure that your office operates efficiently, paving the way for future growth and success. Increase your daily productivity with the right selection of office machines and equipments that includes:-
Document Shredders - As a data protection expert, Avanti offers document shredders for every need. This is the safest option for shredding sensitive documents such as bank statements, tax documents or personal information directly at a desk in the workplace.
Multipurpose Application Shredders - The data protection legislation requires that organisations shred confidential documents. Avanti offers the widest range of data shredders, whether for paper, ID cards, film or foil, or even for shredding of entire hard disks. The only thing that never changes is the first-class quality of our high-end machines.
Document Binding Systems - To furnish the varying desires of our customers, we are immersed in offering a world class consignment of Document Binding Systems. Knowing us a renowned organization, we are engaged in offering an extensive range of Document Binding Systems.
Laminators, Trimmers & Guillotines - We offer to our clients Laminators, Trimmers & Guillotines which are known for their quality and fine finish. These are manufactured using quality material and are specifically designed to meet the needs of our clients. WebsiteEnquiry
Antiva
Antiva Brand manufactures and markets leading office products to customers around the world with the vision to provide high quality office products that helps you achieve your objectives. We are able to supply all types and sizes of businesses, from a small home office to the large and public sector organisations. We take full responsibility for any errors in our products within its warranty period and assure to replace or repair the product efficiently. We are committed to support and care for our customers wholeheartedly. Antiva brand offers wider range of office equipments which includes:-
Document Shredders – To meet the diverse requirements of our prestigious clients, we are engaged in providing an excellent range of Document Shredders. Antiva shredders are manufactured with only the best quality components for increased compliance.
Document Binding Systems – Antiva, being a market leader of this domain renders the best quality of Document Binding Systems for our clients. Embarking on our strong domain expertise, we offer world-class array of Document Binding Systems that are acclaimed for their smooth operations and effective results.
Laminators, Trimmers & GPuillotines – Antiva is an eminent name in this domain, involved in providing Laminators, Trimmers & Guillotines. These equipments are designed by our skilled professionals by using sharp edge technology and quality checked components.
Currency Management Systems – Antiva Currency Management Systems have seen sustained investments and system innovations year-after- year. With the latest currency processing technologies they replicate the sorting and processing infrastructure employed by leading banks. WebsiteEnquiry